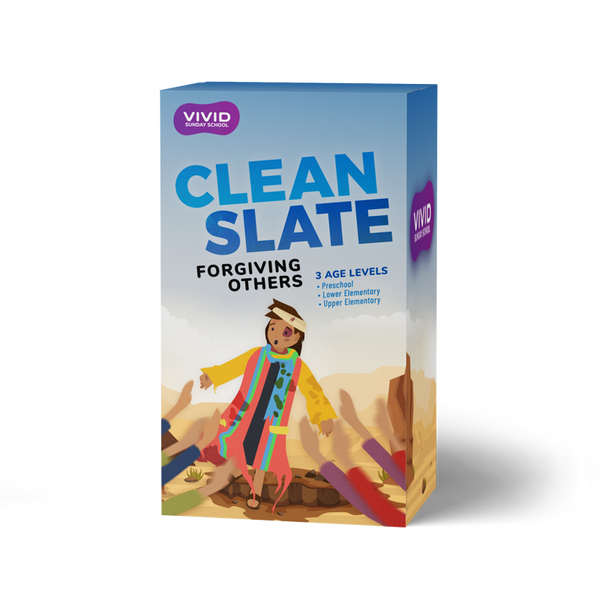 Clean Slate: Forgiving Others
Clean Slate: Forgiving Others is a 4-week Bible experience about God's amazing grace to forgive us so we can forgive others. Flexible for your entire Sunday school program and the whole family.

Designed to be led in-person or online, this digital curriculum includes lessons on Joseph forgiving his brothers, the pharisee and the tax collector, Jesus' teaching on forgiving others, and how jealousy without forgiveness leads to sin.
Each lesson includes:
Ready-to-teach lesson plans for each classroom
Animated Bible videos your kids will love
Snack activities, group games, memory verse challenge, worship songs with chords, and coloring page handouts
Craft activities with supply lists and video instructions for teachers
Devotions & Bible backgrounds for teachers
Parent handouts for every family
About this curriculum:
Perfect for kids ages 3-12
4-weeks includes resources for groups of any size
This curriculum is an instant download
Download a free sample lesson here